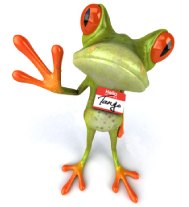 About FreePBX
A phone system will never be more free!

Trademark Policy
Sangoma Technologies ("www.sangoma.com") is the registered owner of the U.S. federally registered trademark FREEPBX (the "Trademark"), registration number 3365377. Subject to the terms and conditions of this policy (the "Policy"), Sangoma grants you a non-exclusive, non-transferable, royalty-free license to use the Trademark in reference to the software distributed through FreePBX.org in its original form. Discover More.

Screenshots
Take a look at screen shots from an active FreePBX installation. Discover More.

Privacy Policy
Your privacy is important to us. To better protect your privacy we provide this notice explaining our online information practices and the choices you can make about the way your information is collected and used. Discover More.

Terms of Use
FreePBX.org provides a collection of online resources, including but not limited to blogs, articles, forums, and various email services, (referred to hereafter as "the Service") subject to the following Terms of Use ("TOU"). By using the Service in any way, you are agreeing to comply with the TOU. Discover More.