How does someone physically get into an office? Do you have a key card for that? Is there an intercom that a visitor talks to when they approach your building, and what or who does that go to? And what do you have to touch to get in – a lock? The fob reader? A door handle? And do you even want to do that right now since you do not know who has touched any of that recently?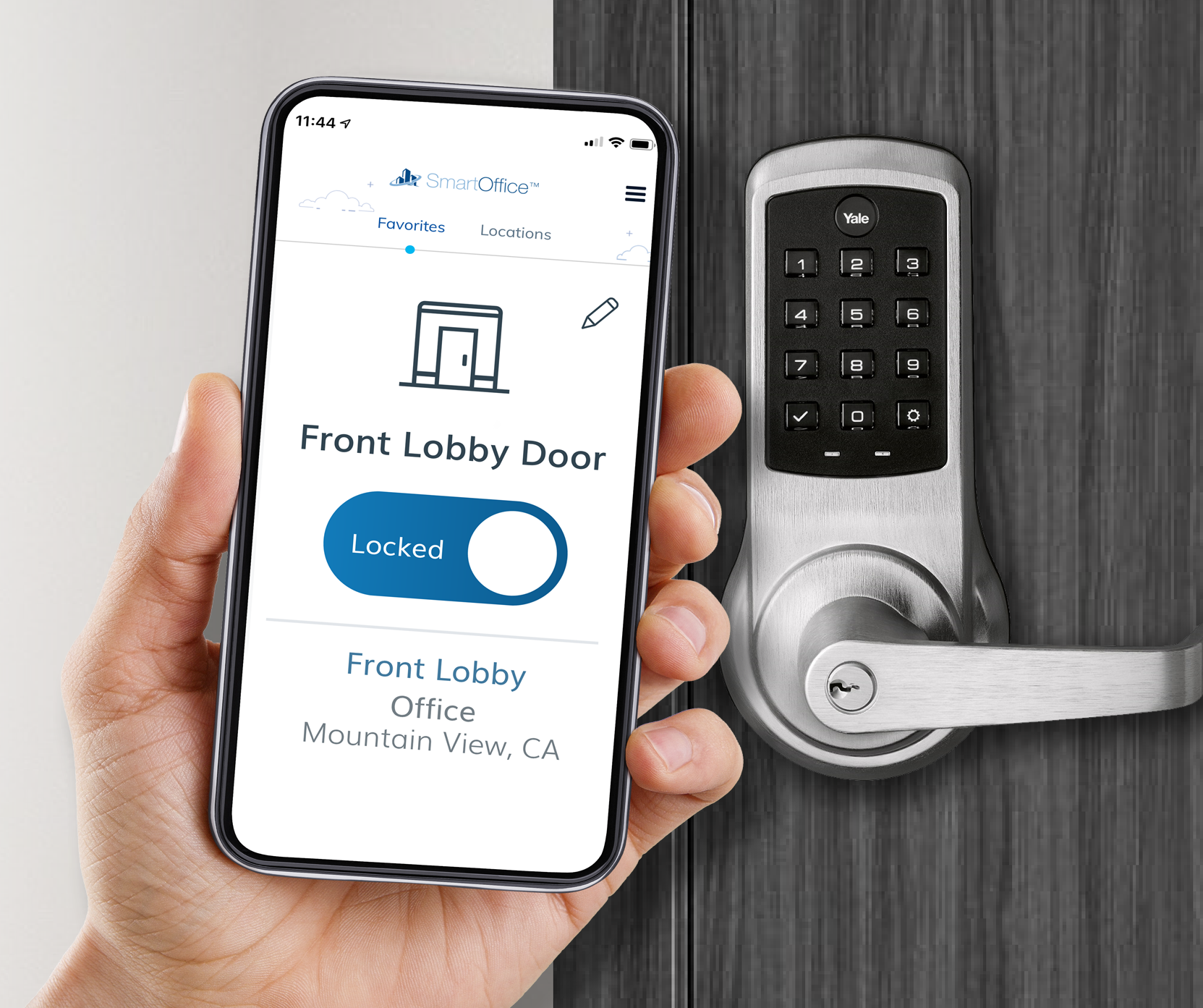 Why not use an app on a smartphone to get in? We use it for everything else these days, right? And the less we can touch these days the better. Deciding on who is allowed entry to an office building is similar to who is allowed to use your business phone system. Efficiencies can clearly be had if one ties the administration of entry to the building to the administration of the business phone system.
And that's where Sangoma comes in and why we are announcing SmartOffice™ Access for North American businesses.  We're leveraging our business communication systems and cloud expertise and bringing the power of advanced Access Control to your smartphone. Many businesses, from small to medium, lack any kind of advanced access control. There might be a physical key, or a key fob, to get into the building. Why not have an affordable, advanced access control system all managed by a smartphone everyone in the office carries all the time? And because you are using the Wi-Fi or cellular connection from your smartphone to communicate with the access control system to physically open locks, there is less to touch. And therefore it's safer for all of us.
Sangoma has had SmartOffice Access in extended beta for many months. We've had partners, end-users and ourselves using SmartOffice Access (yes, we have some essential workers physically going into some of our offices).
Because SmartOffice Access is integrated with Sangoma's FreePBX and PBXact UC system, the user directory information can be accessed, simplifying management of users, groups and permissions for both office access and the PBX from one location. It's also very secure. Partly because it uses your mobile device, which is already password protected, but also because it uses the Sangoma Cloud service which authenticates every single user and every action done with SmartOffice Access, making sure the authenticated person has access to the premises.
Use your smartphone while you are walking up to the building to open the specific door you are walking towards. It can connect via the cellular network or building Wi-Fi if you are close enough. And IT will know exactly who opened the door and when it was opened. Sangoma SmartOffice Access uses advanced wireless IoT technologies to communicate with many existing door strikes and mag locks as well. And there are no expensive card readers or traditional access control systems to install because you'll leverage the existing local network infrastructure.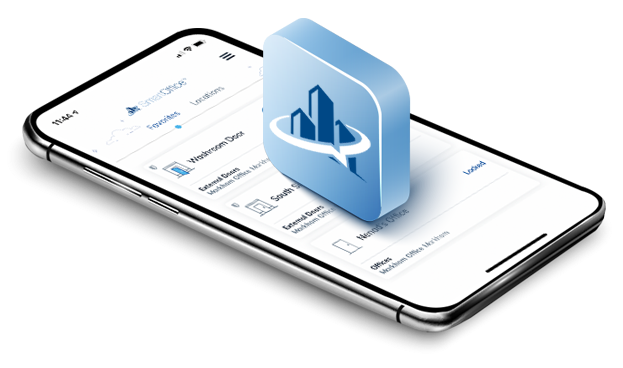 For example, some of our executives here travel (or used to) quite a bit to different Sangoma locations. They would carry multiple different key cards and fobs for the different buildings and dig through their backpacks to find the right one. Now, they simply get their phone out, open the app, find the office location they're at, and open the door. Easy! And easy to onboard and exit people as well.
At Sangoma we have a growing suite of cloud Communications as a Service (CaaS) solutions. Adding Access Control as a Service (ACaaS) to go along with our Unified Communications (UCaaS), Communications Platform (CPaaS), Video Meetings (MaaS), SIP trunking (TaaS), Fax (FaaS), and Device (DaaS) solutions made sense.
The office environment has evolved from a single brick and mortar facility to be a virtual, and accessible at all times, from anywhere, environment. Bringing other SME communications forms to the UC platform, such as Access Control, is a natural evolution, and Sangoma is leading the way. Go ahead, walk up to your building, unlock the door while you are walking towards it, and get into your building without touching anything.
To read more about SmartOffice Access, please go here.
Note: SmartOffice Access is currently supported in our North American markets only, with future expansion to global markets.