Choose a Training Course
Click on one of the training courses below to get more information or to register for attendance.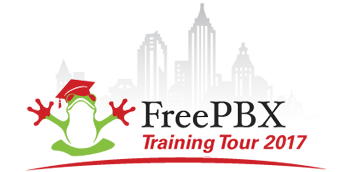 Seguramente has escuchado que 3CX adquirió Elastix. El nuevo propietario pretende sacarlo de circulación, dejando abandonado completamente el ecosistema de profesionales, los cuales se preguntan que hacer.
Si tú eres un "Reseller" este es un tremendo impacto – Con pérdidas en soporte, productos y servicios.
Para facilitar una transición suave a FreePBX, ofrecemos capacitación GRATUITA a los usuarios de Elastix en las diferentes ciudades de México, Argentina, Colombia y España. Descubrir más

Sangoma's Getting Started Training is a five-day hands-on training course that will get you ready to sell, configure and deploy Sangoma's portfolio of enterprise products: FreePBX, Vega Gateways and Sangoma Session Border Controllers (SBCs).
The training will highlight product introductions and specifications, important deployment architecture and strategies, use cases, installation and implementation techniques, and troubleshooting skills. Discover More