Sangoma Technologies is the Trademark holders and proud corporate sponsor of the FreePBX Project.
Sangoma Technologies is the sponsor and maintainer of the FreePBX® project with millions of installs worldwide over the past 9 years. FreePBX allows anyone to download a free, Open Source software which when coupled with Asterisk will convert any computer to a full fledge corporate/enterprise ready PBX, to compliment FreePBX. Sangoma also provides unlimited, no contract phone service via SIPStation.com SIP trunks built into every FreePBX system by default for easy setup and configuration. In addition to the Open Source FreePBX platform Sangoma also develops PBXact, a commercially supported feature rich PBX platform built on top of FreePBX. Our goal is to provide people with a powerful, intelligent, easy-to-use phone system. The Sangoma development team donates thousands of hours per year to the FreePBX Project. For more information, please visit Sangoma.com.
---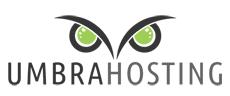 Also please support the following sponsors who have graciously provided datacenter space for the FreePBX Mirror, YUM, webservers and the tons gigabytes of data we use daily to serve up all this content for our users.