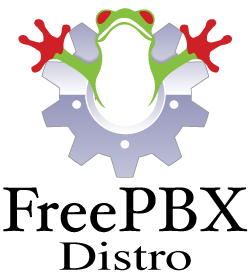 Easy Install?

(Complete CD, with Linux and FreePBX)
The easiest way to install FreePBX is to download one of our ISOs, burn it to a CD, and then boot your system off the ISO. Your system will then reformat the disk, and upon completion, you will have a fully functioning FreePBX Distro ready to configure your phones and trunks.

Streamlined and Secure
We've watched the FreePBX space develop with many different flavors of distros that each add their varying personalities and extras. At FreePBX we've focused on Security and a Streamlined System that is supported by the same team who brings you the core application.
A Winning Team!
Our community has been asking us for years to provide a full out distro in addition to the great FreePBX project we've been delivering for years so we finally delivered the first Official FreePBX Distro.
Getting Started Guides…
There is some great documentation on installing, configuring and keeping you FreePBX Distro system updated. Installing the FreePBX Distro, Keeping your system Updated and Initial Setup Guide.
FreePBX Market Place
Outside of all the open source modules and add-ons available for FreePBX, there is a wealth of optional but powerful commercial modules available, with other developers looking to do more. The FreePBX Distro is leading the way in enabling a platform to readily provide these solutions to a large community of professionals. The Market Place gives developers opportunities to do even more for this great ecosystem.
Training & Certification
We have been offering great training programs for FreePBX through the Sangoma's Getting Started Technical Training program. The introduction of the Distro and further standardization at the system level will be opening the doors to further develop the training programs available and a real certification and partner program that will go way beyond fancy certificates and titles. Stay tuned as we roll this out and bring you more information!
FreePBX Manual/Tarball Install
Looking to just download one of the latest FreePBX "tarball" installers to roll your own distribution or update an existing one? Here are the two latest releases ready to install and get going. If this is a brand new install, the FreePBX Distro above is your quickest and easiest way to get a complete "FreePBX appliance" fully installed and ready to configure for your needs.
Installation Instructions
Installing FreePBX from scratch requires the installation of many prerequisite components. Although there are several pre-configured ISOs available (see above), detailed instructions for several flavors of Linux can be found on the Installation Instructions Page.
Upgrade Instructions
Once installed, FreePBX is fully upgradeable in the GUI using the Online Module Administration page to upgrade individual modules as well as the base FreePBX code through the FreePBX Framework Module.
Co Location and Bandwidth for FreePBX ISO Donated by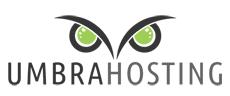 Umbra Hosting offers Linux and Windows website & email hosting packages along with VPS's, Dedicated Servers, Spam Filtering, Domain Name registration and SSL's. We use high end Supermicro servers on our world class, fully redundant network, featuring tier one providers, BGP routing and High End Cisco Routers and Switches for the ultimate low latency high availability connection to your hosted services. With our 24/7/365 helpful and friendly support staff, 99.9% uptime, feature-packed, affordable plans and 30 day money back guarantee, you can't go wrong when you host your sites with Umbra Hosting. Colocation services are also offered through MilwaukeeColo.com. Contact Us Today!