Hello Everyone!
We are pleased to announce the addition of a new feature, the QXact Report Scheduler for the QXact Queue Reports commercial module.
With the QXact Scheduled Reports feature, PBX administrators can now setup reports to automatically run at scheduled intervals, have the report generated based on the criteria defined in the QXact Report template, and then have the report emailed.
For anyone who's not already aware, the QXact Reports module is an advanced queue reporting module that lets administrators keep an eye on every aspect of queue activity. QXact gives control over what data is displayed for each type of report by allowing administrators to build custom templates.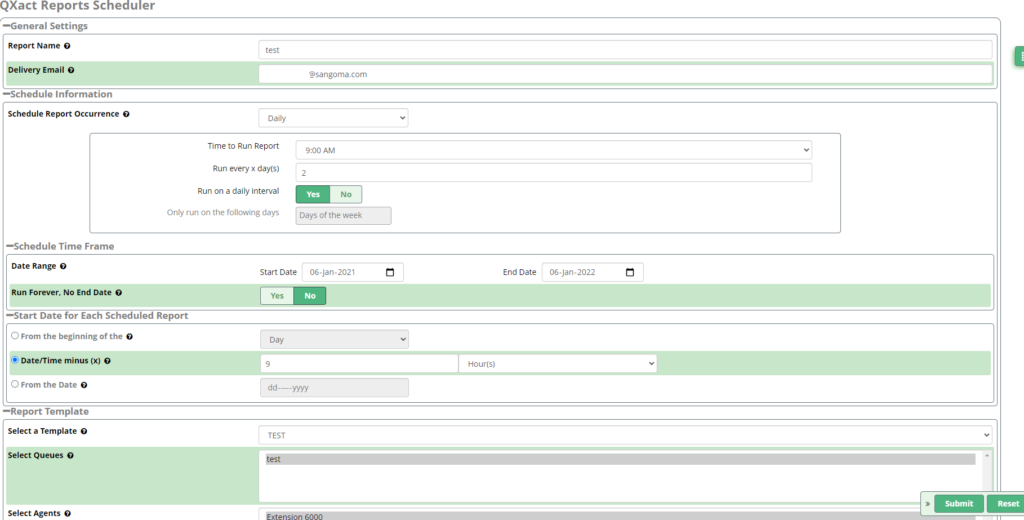 The addition of the QXact Report Scheduler gives the administrator the ability to schedule auto-generation of the report as per the selected queue report template, date, and time range. Administrators can configure multiple scheduler reports as per their queue report template parameters and date-time range requirements.
Release: 
FreePBX 14 – qxact_reports v14.0.7.26
FreePBX 15 – qxact_reports  v15.0.3.28
Feedback?
Please provide feedback by either raising issues on this commercial module via a Support ticket or submit feature requests or improvements to enhance this module's functionality.
Reference: 
Team: 
Philip Joseph

P Ramarajan
Thank you for using FreePBX.
Best Regards
Kapil Gupta