Recent Videos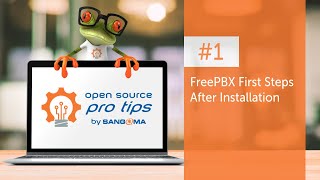 Open Source Pro Tips by Sangoma: #1 – FreePBX First Steps After Installation
Zulu UC Mobile Walkthrough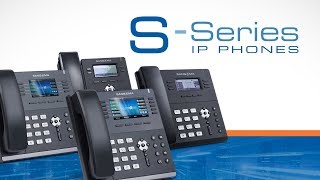 Sangoma s-Series IP Phones: Phones Designed with the User in Mind
What's New in FreePBX 14?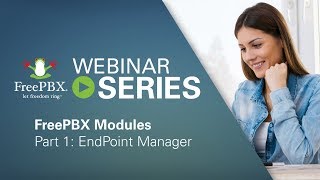 FreePBX Module Series: EndPoint Manager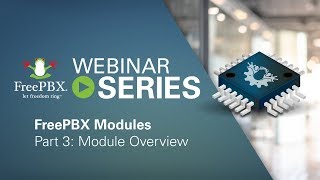 FreePBX Module Series: Overview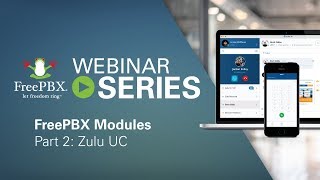 FreePBX Module Series: Zulu UC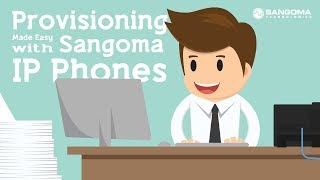 Provisioning Made Easy with Sangoma IP Phones
Open Source Pro Tips by Sangoma: #1 – FreePBX First Steps After Installation

Our support team has huddled together to create a brand new video series that we're calling Open Source Pro Tips.

This video series is designed to help you with all your Asterisk, FreePBX and open source questions, concerns or just general information. Each video will cover a topic most requested by our community and be delivered by one of our experts from our support or engineering teams. There will be one video released each month on our YouTube channel and FreePBX Video Gallery, as well as our social media accounts.

Join us in watching the very first video of the Open Source Pro Tips series, FreePBX - First steps after installation!

Zulu UC Mobile Walkthrough

As part of our commitment to continue delivering industry-leading Unified Communications (UC) solutions, we are pleased to announce the upcoming release of the new Zulu Mobile softphone for iOS and Android devices!

Zulu Mobile is similar to our popular Zulu Desktop application for Apple and Windows computers, providing even greater flexibility by delivering powerful UC features right to your fingertips.

We have started a soft launch for Zulu Mobile, which means it is currently available for download from the Google play store and Apple store. Please go ahead and download Zulu mobile for your own use to get familiar with it before the official launch.

Watch this walk through video to learn everything you need to know about Zulu Mobile!

Sangoma s-Series IP Phones: Phones Designed with the User in Mind

Designed to work with FreePBX and PBXact, Sangoma IP phones are so smart you can quickly and easily use them right out of the box.

Sangoma offers a wide range of IP phones, from the cost-effective, entry level model all the way to an Enterprise IP phone with Wi-Fi and Bluetooth. Each model features industry standard PoE, full duplex speakerphones, dual Ethernet Ports, multi-way conference calling, high definition voice quality and they're VPN capable.

Sangoma IP phones offer Zero-touch Provisioning and a full suite of PhoneApps, a bundle of advanced applications, which install directly onto your IP Phone, converting all your complicated features into easy-to-use visual applications, which you control, directly from the phone's display!

What's New in FreePBX 14?

With FreePBX 15 on the horizon, discover everything new inside FreePBX 14 available now. Improvements & features include a new operating system bringing increased performance, automatic security updates, upgrading now built into the web GUI, timezone and language improvements for even better world-wide support, calendar integration and a redesigned User Control Panel (UCP) for an amazing user experience. Download FreePBX 14 today!

FreePBX Module Series: EndPoint Manager

Part 1 of our FreePBX Modules webinar series showcases our EndPoint Manager module.

With EndPoint Manager, you can use the GUI interface to directly auto-provision & configure over 300 popular desk phones, wireless phones, door phones, overhead paging devices, gateways and specialty devices from a variety of different manufactures.

FreePBX Module Series: Overview

Part 3 of our FreePBX Modules webinar series covers an overview of all the add-ons that enhance the already feature rich base install of FreePBX.

FreePBX Module Series: Zulu UC

Part 2 of our FreePBX Modules webinar series showcases Zulu UC.

Zulu unifies the most popular business communication tools & applications enhancing user productivity and mobility, for FreePBX and PBXact phone systems.

Provisioning Made Easy with Sangoma IP Phones

Meet Jim. Jim manages his company's IT Department and phone system with FreePBX, the world's most prevalent open-source PBX system.

Jim also takes advantage of Sangoma's Zero-touch Provisioning with the EndPoint Manager module and Sangoma's IP Phones. It makes set up incredibly easy!

Now, give this video a watch and discover how FreePBX and Sangoma IP Phones work so seamlessly together.

And visit us online today to discover how you and your company can save valuable time by connecting Sangoma IP phones to your FreePBX or PBXact system!