Hey,
The last few blog posts we've done have been technical, so this week I'd like to take a step back from that and introduce you to some recent additions to the FreePBX team. As a company, we have been redoubling our investment into the FreePBX project, and it's good from a community perspective to see some of the fruits of those efforts.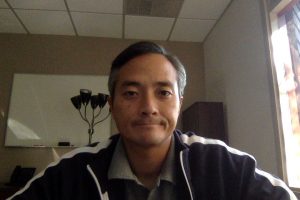 The first person is Walter Moon (picture above). Walter began his career in telecommunications back in 2005 at Switchvox, during its earlier days. "During my time in multiple roles with Switchvox, I built a good understanding of how companies use a PBX, and what they expect from them. That perspective really helps when I approach things as a developer." After joining the FreePBX team in June of this year, he's looking forward to what's to come, saying "I'm happy to be on board as a developer for the FreePBX team. The benefits of being an open source project are notable, and it's exciting when there's a strong community contributing in numerous ways. It keeps things interesting. I always liked FreePBX as a product. It offers so much for so little cost. It's something I'd use myself, and I like that." When he's not working, Walter likes to spend his time tinkering with cars, and playing video games.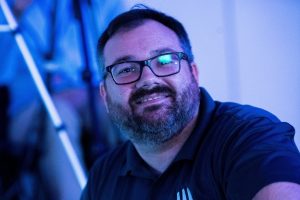 Another recent addition is Matt Brooks (also pictured above). Like Walter, Matt also began his career at Digium in 2005. For the most part, Matt has worked many years behind the scenes at Digium and Sangoma building the website infrastructure and business systems. "I'm excited to make the transition from a supporting development role to an active product development role in FreePBX. I have been playing around with Linux and Open Source software since I was a teenager and finally getting the opportunity to work on a Great Open Source Project, such as FreePBX, has always been a dream of mine. I have many ideas for the project and I can't wait to see how I can apply them to help push the project forward." Matt's hobbies outside of work include building and supporting local tech communities in Huntsville, AL by organizing technical workshops and innovation competitions through local non-profit Urban Engine. Here, Matt has been key in organizing many events such as the NASA International Space Apps Challenge, the Hudson Alpha Tech Challenge, HackHSV High School Hackathon, and 4 Hours to Product.
I think we're excited as a team to see them grow into their roles as FreePBX developers and start interacting with different members of the community. Hope you all enjoyed getting to know Matt and Walter a bit better, and best wishes to you all!
– Matthew Fredrickson