Course Calendar
---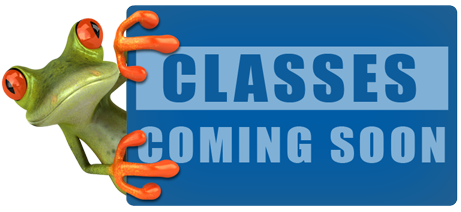 Open Telephony Seminar
---
Advanced FreePBX
This training seminar will teach advanced topics to deploy, install, troubleshoot, customize and administer Asterisk®/FreePBX solutions. The seminar starts by providing an advanced foundation in FreePBX and Asterisk, presented by Sangoma staff. With that solid foundation in place, we move into the Linux command line and how it relates directly to PBX administration, and troubleshooting. We cover system and telephony hardware and IP phones and what to consider when choosing these components.
Who Should Attend
---
With four days and a large range of topics from technical to marketing and sales, this seminar appeals to a wide variety of professionals:
Persons/organizations selling, provisioning, and deploying open source PBXs
IT professionals deploying PBXs in their own organization
Telephony professionals and carriers exploring the world of open-source Asterisk-based PBXs
Organizations deploying Inbound Call Centers of any size with FreePBX or PBXact
The course is designed for professionals with some prior exposure to Asterisk and FreePBX who wish to expand their knowledge in this aggressive training seminar. You should contact us and discuss your individual situation if you plan on attending with no previous FreePBX experience.
Course Objectives
---
Obtain required knowledge to comfortably work with the Linux command line to address remote PBX administration needs
Understand components of Asterisk and FreePBX and how they fit together
Understand the architecture and key components of FreePBX and where to look if/when things go wrong
Understand basic Asterisk concepts and terms and what they mean
Understand where and how to customize your installations with your own applications and dialplans with proper integration with FreePBX, and some basics of Asterisk dialplans
Be efficient at FreePBX deployment planning and all the required basics, MAC (Moves, Adds, Changes), Effective IVR planning and construction, inbound and outbound routing, DID assignments, ACD (Automatic Call Distribution – Queues) and Ring Group usage, Fax integration and considerations
Configure remote users including understanding NAT issues and how to address them
Understand TDM (Zaptel) and VoIP (SIP, IAX) trunking and configuration, and branch office integration
Be able to configure and work with a IP-based phones, and considerations when making deployment choices with various models
Understand and address Security concerns of the PBX installation
In FreePBX Call Centers, understand many of the configuration implications and available tools to implement larger inbound call centers with FreePBX
Learn about PBXact and FreePBX Commercial Modules.
What to Bring
---
A laptop is necessary for the class. There will be opportunities to follow along and try out new capabilities that you will be learning. We will also being arranging some lab time outside of the scheduled agenda to give you the chance to work more closely with some of the instructors. Besides a laptop, bring lots of questions and enthusiasm to participate and help make this a great class! All students will have access to a FreePBX system for labs. If you signed up for a Demo System, you will do your lab work on your Demo System, which will be available in class for you on the first day.
Agenda
---
Please review the detailed course description to see the subject material we cover. The daily agenda is tailored to the class experience level that we gather during registration but the structure for each day is as follows:
This is a 3 day core FreePBX class with a 4th optional day that goes into PBXact and FreePBX Commercial Modules and the Certification Test. The Certification Test is a requirement for any organization that is looking to become a FreePBX Certified Reseller.
Daily Agenda (9AM – 5PM):
Day 1: Introduction and Setup of the FreePBX System
Day 2: Deep Dive into Modules, Add-ons and Enhancements
Day 3: SIP Trunking, User Control Panel, Advanced Asterisk Functions
Day 4: Course Wrap-up, Q&A
(*) Lunches will be provided and occasional breaks will be given.
The 4th Day typically ends at 3:00PM to allow people to make reasonable return travel plans.
Feedback From Past Attendees
---
So what is everyone saying about the Open Telephony Training Seminar?
On an overall rating of 1-5, the first event scored 4.453!
See what the wonderful attendees had to say:
"Everything you need to know to implement an Asterisk PBX solution" – Earl C.
"Very good class." – James Y.
"I thought that for a first time presentation it was very well prepared. Everyone was willing to talk and share information and experiences. Good balanced between info and 'sales' from vendor guests" – Randy S.
"Great seminar – worth the money and, more important, the time!" – Calvin W.
"Soup to nuts! We dove deep but came out swimming." – Jon E.
"Extremely well prepared and presented!" – Ronald C.
"The technical information from Philippe and Ethan was worth the tuition. Great technical information." – John M.
"The most beneficial Asterisk/FreePBX seminar – from introduction to advanced. I highly recommend this seminar to anyone who has installed Asterisk/FreePBX and now wants to really learn how to make it work!!" – Richard T.
"Being a beginner in this arena, this class not only helped me learn but provided face-to-face contact time with some of the most experienced players. The value to ask and discuss the questions you have face-to-face is enormous." – Ed M.
"This course was great. Philippe, Ethan and Tony really know their stuff. Thanks." – Kevin S.
"The OTTS was a valuable injection of information regarding the vibrant and dynamic Asterisk ecosphere; it should be attended yearly by anyone trying to keep abreast of this area." – Ron B.
"This class was packed full of great information and well worth the time and expense."– Chris W.
"The course was great! Not being a Linux programmer I was able to follow and understand what the instructor was teaching." – Gary B.
"Having the material "straight from the horses mouth" is something you can't get anywhere else – especially if you feed them a few beers!" – Steve C.
"Very well worth the expense and wasted time looking through forums." – Woody P.
"As a novice PBX user, I appreciated the amount of information provided. It was impossible to take it all in, but the print copies should answer any questions that arise. The knowledge base from the instructors/attendees was great." – Jason R.
"I came with high expectations – the team overachieved!" – Tom C.
"The Open Telephony Training Seminar helped me understand how to use open source solutions to fill customer needs. It was a super opportunity to network with other professionals." – Mike M.
"I was actually pleased with the fast pace and high degree of technical detail. The handout material is very good." – Rich H.
"Before the seminar, I was one of the people (Even though I used freepbx, I hadn't yet gotten into the ""workings"" of it) who thought freepbx was nothing more than a ""gui"" to asterisk. Within 3 hours of being at the seminar, I gained an ENTIRELY NEW RESPECT for what you have put into it, and will now be a HUGE supporter of freepbx, as it does AN INCREDIBLE AMOUNT MORE THAN JUST BEING A GUI!!! The interface and integration you have is wonderful, and I'm not sure I would want to use asterisk without it. I am one of those people who MANY MANY years ago setup asterisk on a machine (when it was a major hassle to get it to work with hardware and get it configured) and had to write dialplans and configurations manually, and after a few weeks got it working for the purpose I was doing, but it was PAINFUL. Freepbx ROCKS, and I think you are a MAJOR step in getting asterisk in more people's hands! And ps… You are one heck of a dialplan writer!" – Richard T.
Asterisk® and Digium® are registered trademarks of Digium, Inc.