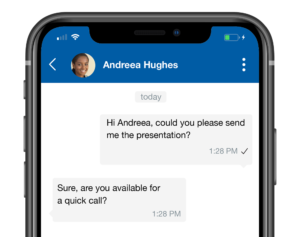 Since the release of Sangoma Connect Mobile for PBXact and FreePBX, we have noticed a lot of excitement generated around its features and the fact that it's been helping users be as productive as possible. Now we have more exciting news for you!
SMS
We know how important SMS messaging is for your business, so to help provide a great communications experience for you and your customers, Sangoma Connect now supports SMS! This requires an active SIP trunking subscription from SIPStation Retail. If you aren't using SIPStation Retail service yet, now is the time to make the switch!
Secure Calling
Secure communication is one of Sangoma's top priorities with all our products, so we have enabled TLS and SRTP encryption. This means that all communication between the PBX and Sangoma Connect Mobile can be encrypted.
What you need to know!
Please see these articles for more information about the new features:
To learn more about Sangoma Connect Mobile for PBXact and FreePBX, see Introducing Sangoma Connect.