---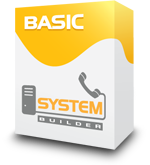 System Builder Basic
$225 for 25 year license
This bundle includes key add-on modules that we recommend for every system.
Endpoint Manager– easily manage and auto provision hundreds of supported devices directly from the FreePBX Administration GUI.
FreePBX Phone Apps (RESTAPPS) IP phone apps that tightly integrate dozens of supported phones with FreePBX features (visual voicemail, transfer to voicemail, time conditions management, queues, queue agents, presence, parking, login/logout, follow me, do not disturb, conference rooms, call forward, call flow control.)
SysAdmin Pro– a power tool for administrators, allows complete system update management directly from the FreePBX GUI as well as management and configuration of system tools such as: intrusion detection, DDNS, DNS, email setup, FTP, abnormal call volume notification, network settings, port management, power options, storage notifications, time zones, UPS and VPN to FreePBX Support.
Extension Routing– Extension Routing allows you to easily and visually control which extensions are allowed to use specific outbound routes.
UCP for EPM– The UCP for EPM module allows end user through the FreePBX User Control Panel (UCP) to change and override their button setups for their specific devices that were setup using the FreePBX Commercial End Point Manager.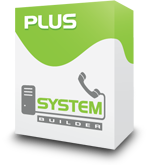 System Builder Plus
$525 for 25 year license
Fully deck out your FreePBX installs with our most popular add-ons all in one package for a great price. This bundle includes EndPoint Manager, FreePBX Phone Apps, SysAdmin Pro, Park Pro, Paging Pro, Class of Service, Conference Pro, Call Recording Reports, XMPP Management, Fax Pro, UCP for EPM and Extension Routing.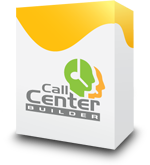 Call Center Builder
$1275 for 25 year license
Take your contact center to the next level with the Call Center Builder Bundle. This bundle provides advanced reporting tools: QXact Reports, Call Recording Reports, Call Management tools such as Class of Service, Pinset Pro, Conference Pro, Caller ID Management, and Advanced Queue Enhancements, including Outbound Call Limiting and VQ Plus, which now includes Queue Callbacks!